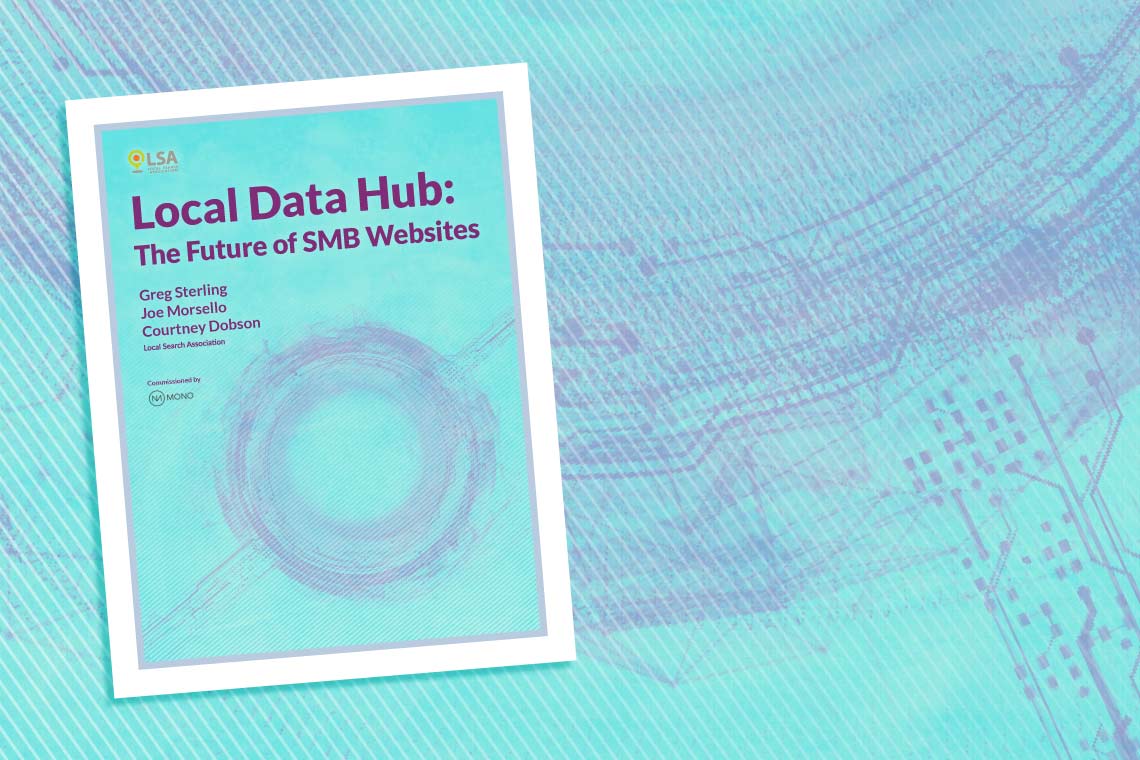 04/05/2018 by Jasmine de Guzman
The Local Data Hub: The Future of SMB Websites
As the digital landscape of SMBs continues to build complexity and consumer behavior drives more change to traditional engagement, it's important to evaluate the importance and role of the company website. Mono commissioned a report by the Local Search Association (LSA) to understand the future of SMB websites, and how websites can function as local data hubs for small businesses.
At Mono, we've been talking about structured data and it's importance for a while. For those of you familiar with our platform, we've even built in the Global Data feature to ensure that business information stays consistent and accurate across the SMB website, and that is is marked up according schema.org standards making it easy for search engines to answer specific search queries about local businesses, such as opening hours. The local data hub is, per se, not necessarily a new concept - but the report by the Local Search Association (LSA) provides concrete data and statistics to support the idea that SMB websites should, and do, function as the single source of accurate local business information.
"Websites are the only real estate that SMBs truly own within the digital landscape. The flow of data in- and out of the website is crucial to helping SMBs stay competitive in the new digital age, where structured data on websites plays an important role in delivering high-quality results for voice search, mobile search, artificial intelligence and more, which ultimately drives more business for the SMB." says Louise Lachmann, CEO at Mono Solutions.
Download the full report to learn more about the local data hub and the future of SMB websites.
Feed