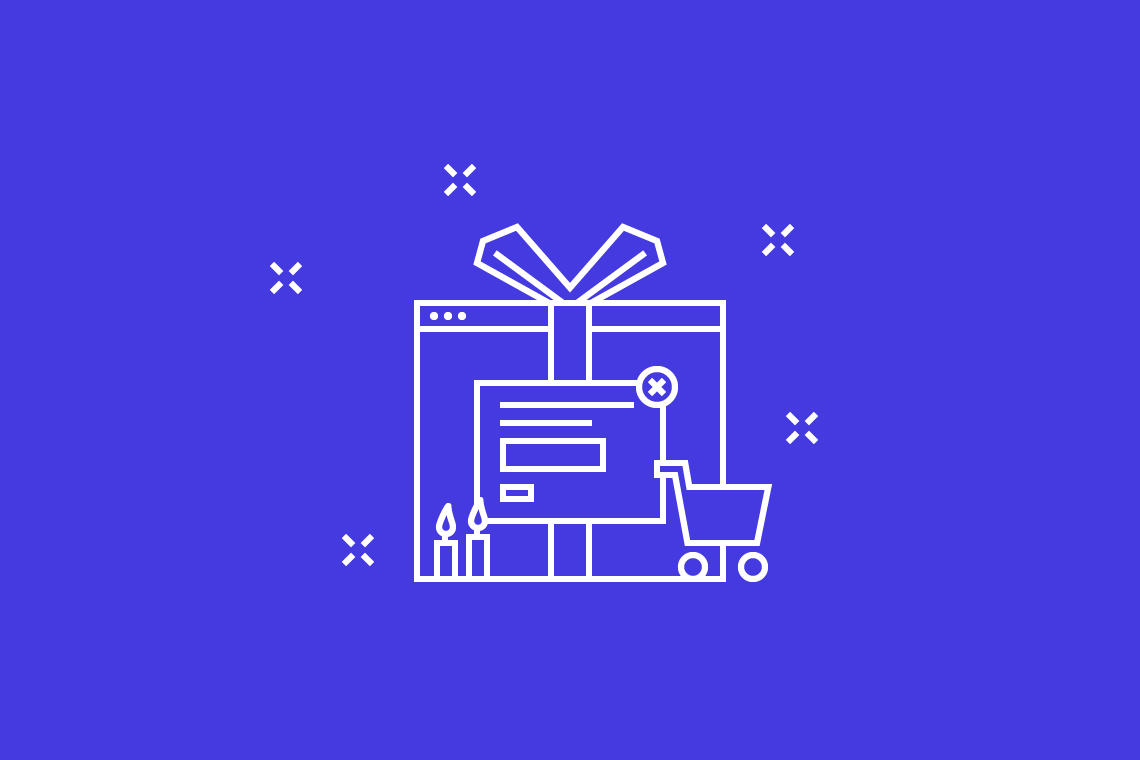 08/10/2018 by Jillian Als
Three ways to get your SMBs ready for the holidays
The holiday season is fast approaching and whether you're Amazon or a local florist - it's time to start planning online holiday campaigns. How do you plan on helping your small business clients find their customers, or perhaps more importantly, how do you plan on ensuring potential customers find them?
The holiday season can really help small businesses thrive, and Think with Google's latest research shows that "61% of shoppers are open to buying from new retailers during the holiday season, and in the 2017 holiday season 46% of them actually did". And it isn't just giants like Amazon that consumers want, it is to a higher degree smaller and local businesses. In fact, mobile searches for "brands like" and "stores like" have grown over 60% in the past two years.1

Last year, 75% of consumers said they intended to shop locally, but the challenge is turning intention into action. Therefore it's important that your SMB clients' online content is optimized to target this traffic so it doesn't fall into the hands of bigger companies. And once potential customers reach your client's website, it's all about making it personal to drive the best visitor experience to drive higher conversions and repeat shopping. This isn't just about having an online store, either. Many SMBs are busy during the holidays anyway, and as a digital service provider - you can help them plan and make the most of it.

We put together some inspiration on how to use the Mono Platform to drive more value to your SMB clients this holiday season.

1. INCREASE CONVERSIONS WITH HOLIDAY ON-SITE ENGAGEMENTS
On-Site Engagements are an excellent add-on marketing service that drive a lot of value for small businesses, especially during the holidays. Offer your SMB clients a package of 3-5 engagements that focus on driving foot traffic, online purchases or simply generating more awareness. Here is some inspiration:
The in-store visit

: For retail locations, set up targeted messaging for foot traffic nearby (based on user location). Offer them a deal they can't refuse. Or simply promote that the shop is open and give directions on how to get there.

The personalized promotion:

Offer a discount for particular products based on the visitor's search. More than half of consumers say they are interested in seeing personalized content when shopping1. On-site Engagements gives these small business the unique ability to personalize a user experience without breaking their budget or taking away time from their business.

The best seller:

When a user has clicked around a few times and not yet taken action, inspire them with the business' best-selling offers.

The extra holiday hours:

Make sure your customers don't lose business. Opening hours are always changing during the holidays. Using On-Site Engagements to alert visitors of extended or limited opening hours is helpful for visitors and business owners alike.
2. BUILD EMAIL MARKETING CAMPAIGNS THAT CONVERT
If your small business customers are still managing all their contacts via an excel file, maybe it's time to get them up and running with customer management. This includes uploading the contacts to a customer database and then helping your small business customers group them (e.g. VIP customers, repeat customers, etc) in order to send targeted email marketing campaigns throughout the holiday season. Better yet, help write those campaigns for them, too!
3. ATTRACT & INSPIRE NEW CUSTOMERS WITH CONTENT
Content is still king, especially during the holidays. Blog content is a great way to catch searches around your SMB's services and/or products. It also contributes to newsletter content in order to keep their contact base inspired. Feeling extra creative? Offer to create a 30-60 second video that showcases their holiday 'collection'. The holidays are whimsical and make for amazing visual content. Over 60% of shoppers said video has given them ideas and inspiration for their purchases. 2
The time to get started is now. Small businesses are uniquely positioned to succeed as consumers are looking for more personalized experiences and alternatives to mainstream retail channels. As their trusted digital advisor, you can offer them what they don't have - the time and resources needed. If you have any questions about On-Site Engagements, Email marketing or Blog, please don't hesitate to reach out to us!
Source 1:
Think With Google
Source 2: Think with Google
Feed