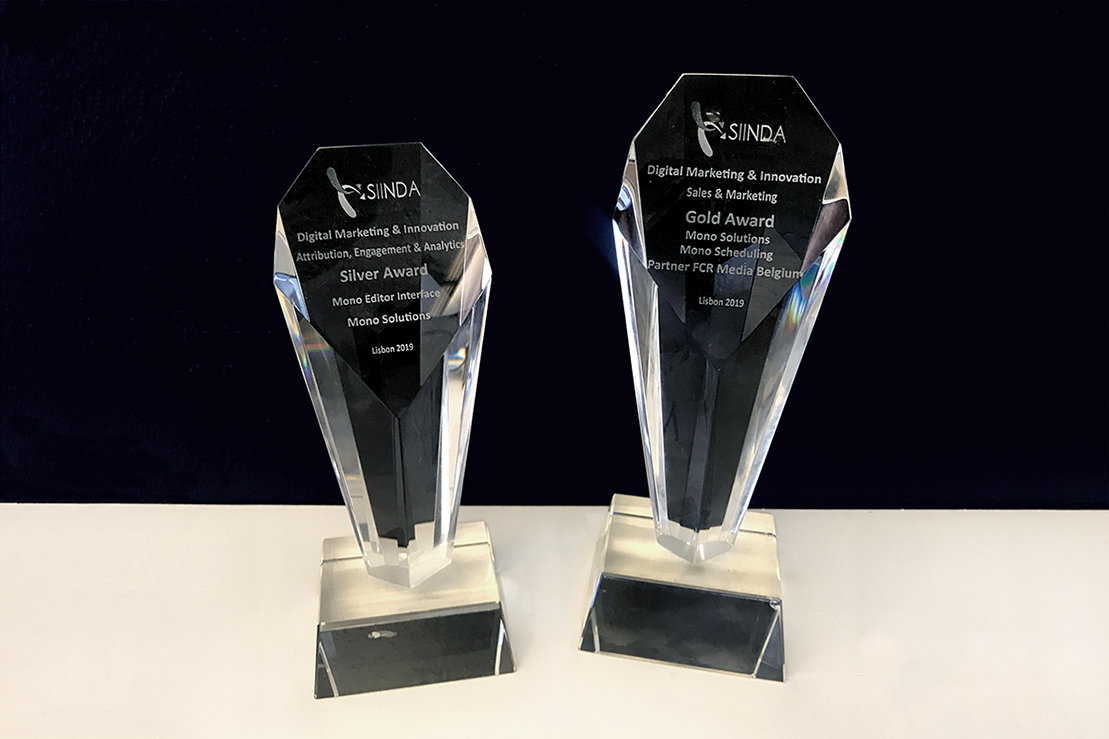 22/10/2019 by Jasmine de Guzman
Driving #Success for SMBs
Fantastic news! In the past few weeks, Mono has been awarded not one, not two - but three times for driving success for small- and medium-sized businesses. We're honored to be recognized for our dedication and innovation in the SMB space, as we continue our journey to empower our partners to help small businesses succeed in the digital landscape.
For sales, marketing and engagement

Last week, Mono won two Siinda Digital Marketing & Innovation at the annual Siinda Local Search Summit that brought together more than 200+ industry professionals. During the conference, we were thrilled to have been awarded the Silver Award in the Attribution, Engagement & Analytics category for the new Mono Editor Interface. And even more exciting - we won our first joint award with our partner, FCR Media Marketing Services from Belgium. Together, we won the Gold Award in the Sales & Marketing category for our launch of Mono Scheduling in the Belgian market.


For innovation

Following being listed as 'One To Watch' by the European Business Awards, we've now also been awarded as a 2019 national winner in Denmark for the innovation category. We're proud to be recognized for our innovation in driving a new and collaborative do-it-with-me (DIWM) approach to servicing small- and medium-sized businesses (SMBs), and we're now competing to win the European title!


Thanks for your support
A big thanks to all our partners and industry friends for their support!
Feed